Shipbuilding on the Tyne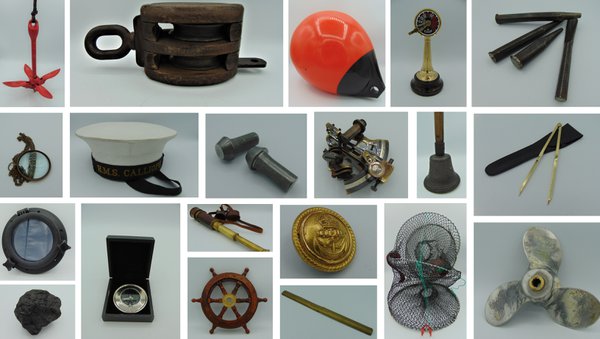 Explore our region's rich shipbuilding heritage with this inspiring collection of artefacts, maps and archive images. You'll discover the job roles required to create a ship and find out about the most famous vessels built on the Tyne. Ideal for Key Stage 2.
Survey of the Tyne (1670)
Wool
Map divider
Map magnifier
Telescope
Sextant
Shipwreck off Tynemouth image
Compass
Newcastle, Buck's print
Goods table (1844)
Sugar
Coal
Staith, North Shore
Tynemouth Improvement Commission advert
Gluckauf plan
Turbinia image
Propeller model
Mauretania painting
Mauretania blade
Mauretania turbine image
Caulking tools
Rivet
Old penny
Apprentice riveter image
Ship's wheel model
Tyne built ship documents x3
Jarrow Crusade banner
A female worker at Newcastle shipyard
WW2 German map of the Tyne
HMS Calliope cap
WW2 British Navy Button
Block and rope
Port of Tyne map
Tyne Pride ship
Newcastle upon Tyne OS map and key
Support your Boxes of Delight loan by working with Discovery Museum: https://discoverymuseum.org.uk...

Explore this teacher's pack on Tyneside's greatest ship, the Mauretania: https://collectionsprojects.or...