Leisure and Hobbies
This box contains...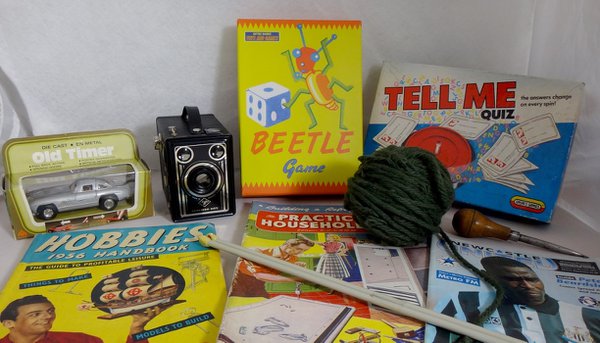 This box is designed to be used in settings other than schools. It contains a range of objects - games, dolls, toys etc.... that can be used to help create fun activities or bring back memories.

Please note box contents may vary.
Examples of what's inside.....
Board games
Magazines
cameras
Books/annuals
Records
Knitting patterns
Enquire about booking this box.