WWII
This box contains...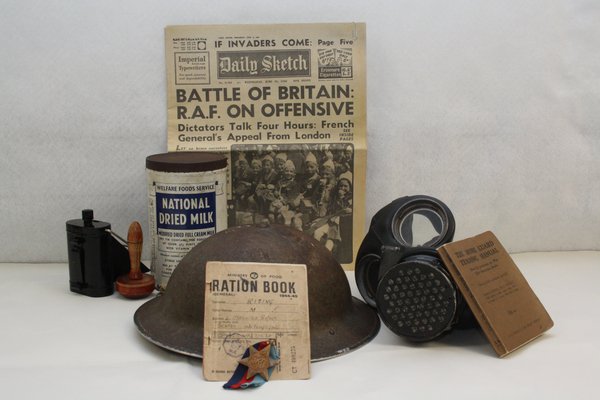 ---
A fascinating collection of original World War Two artefacts to support your classroom learning.
German map of the Tyne with intended targets
Tynemouth Air Raid Warden map
Public warning poster
Black out lamp
Kenton Bunker WAAFs
Black out material
Home Guard manual
Gas mask image
Ration book
Apron
Purse with two coins
Clothing coupons
Liberty bodice
Brownie camera and photos
Potty
Darning mushroom and thread
Knitted cardigan
'Food from the garden' booklet
Cigarette card
Potato
Daily sketch
Shrapnel
Lotto game
Play cup and saucers
Christmas card
Northern Cavalry campaign map
Photo of 13th/18th Hussars training with tanks
Prisoner of war diary extract




Enquire about booking this box.

---
Support your Boxes of Delight loan by working with Discovery Museum. Find out more about the virtual learning offer here: https://discoverymuseum.org.uk...