Victorian Schoolroom Costumes
This box contains...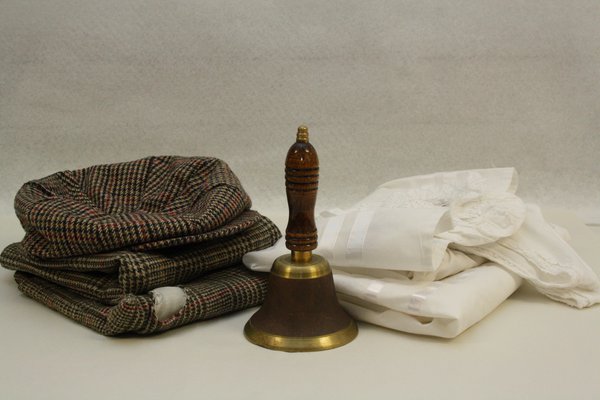 ---
Whole class set of costumes to enhance your pupils' understanding of a Victorian classroom. Costumes are designed to fit upper KS2 children.
15 pinafores
15 mop hats
15 waistcoats
15 caps
Enquire about booking this box.

*Please note the contents of this box may differ slightly to the image. The school bell is not included in this box.