Tudor
This box contains...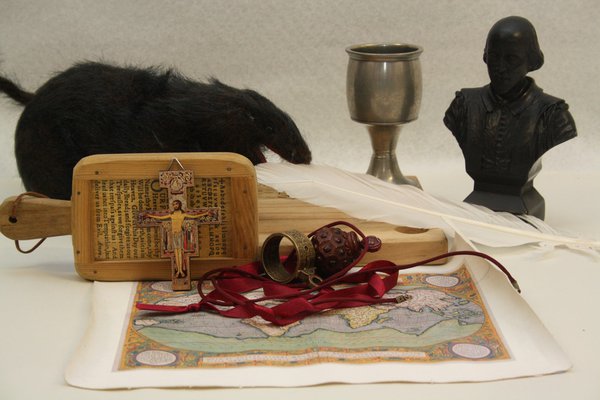 ---
Learn about the everyday lives of people living in Tudor times with this collection of high quality replica objects. Please note that contents may vary slightly.
''Brilliant resource. Pupils especially liked the rat! It gave them some fabulous ideas for their creative writing stories. The group loved the fact that through the objects in the box, they could really get into the mind of people living in the Tudor times. Thank you!''
St Leonard's Catholic School, Yr7, 8 and 9

Girl's costume
Boy's costume
Tudor map
Potato
Crucifix
Coins
Rat
Horn book
Ring dial
Pomander
Oil lamp
Replica potato
Tobacco
Wooden trencher
Five stones game
Pewter goblet, plate and spoon
Pestle and mortar
Writing set including quill, ink pot and sand pot
Shakespeare plate engraving

Enquire about booking this box.