Evolution
This box contains...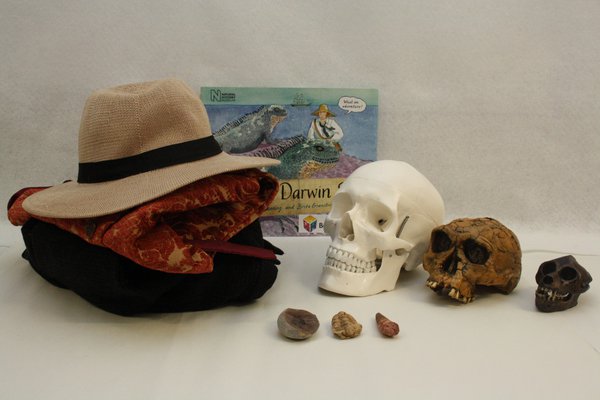 ---
Follow Darwin's journey and discover evolution for yourselves with this fascinating box, ideal for upper key stage 2. Included in the contents are well-researched and fun 'Feeding Adaptations' and 'Make your own Evolution Timeline' activity resources for you to try in the classroom. The Darwin costume is aged 8-10.
'What Mr Darwin Saw' book
Charles Darwin costume:
frock coat
waistcoat
cravat
beard
hat
Bird Adaptations booklet
Trilobite
Fern fossils
Spinosauraus tooth
Aegyptopithecus zeuxis skull
Homo habilis skull
Homo sapiens skull

Download the Timeline Calculator resource to accompany this box.
Enquire about booking this box.
---
Support your Boxes of Delight loan by working with Great North Museum: Hancock.