Seaside Holidays
This box contains...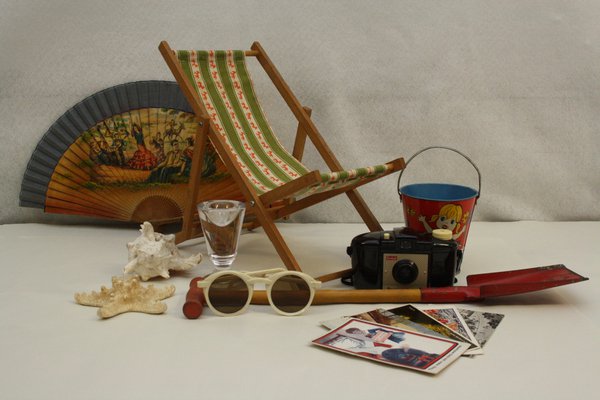 ---
What were seaside holidays like in the past? Ignite children's curiosity with this collection of original artefacts and images. A great box for Early Years and Key Stage 1, the resources can be used for developing an understanding of the world and enhancing communication and language skills.
Shell souvenir box
Brownie camera
Seashells
Postcards
Small deckchair
Spade
Bucket
Pair of sunglasses
Blue knitted swimsuit
Sun hat
Sundress
Romper suit
Penny lick
Fan
Pack of seaside photos of holidays in the past and present
Enquire about booking this box.

---