North East Coal Mining
This box contains...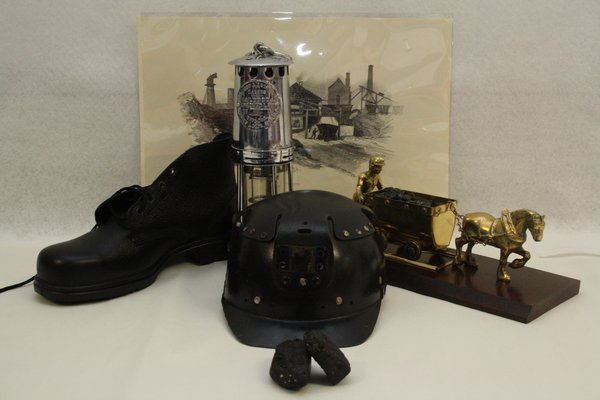 ---
Coal mining was one of the largest industries in the North East providing a quarter of the coal in Britain in the early twentieth Century. Use this box to find out more about mining, working conditions, equipment and the terrible disasters which took place in our area.

This box was made in partnership with St Joseph's Catholic Academy in Hebburn. The students researched the topic, chose the objects and wrote about the objects for us.
Horse shoe
Brass pony and cart
Images of miner's banners
Coal
Miner's helmet
Replica miner's lamp
Colliery token
Miner's tally
Bait box
Soap dish
North East coal mine maps
Children's employment report extracts
Pay book extracts
Canary
Miner's lamp poster
Miner's costume
Coal field maps
National Coal Board boot
George Stephenson's safety lamp images
Durham Miners' Gala programme (2014)
Various images