Transatlantic Slave Trade
This box contains...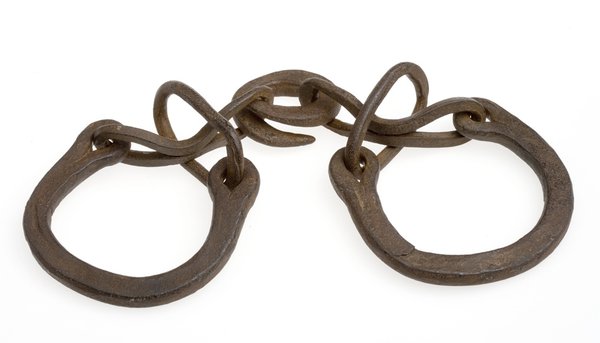 ---
This collection of high quality replica artefacts and local archive documents will help pupils develop an understanding of the horrors of the transatlantic slave trade and an empathy with its many victims. The box contains teacher notes, suggested activities and the book 'Hidden Chains' which looks at the North East's connections with the slave trade and its abolition. Ideal for KS3, the box is split into 5 sub themes for carousel activities and is only available for a 2 week loan.
''It would have taken me months, if I had been able at all, to gather this type of quality and quantity of resources.. I was able to engage the whole class and the literature provided fantastic class debates''
- Hermitage Academy, Year 9
Transatlantic slave trade goods
Sugar
Sugar nippers
Tea brink
Tobacco
Cotton
Manilla
Slave ship conditions
The Brookes ship (detail)
Wrist manacles
Slave collar
Monkey fist
Traditional African instruments (3)
Transatlantic Slave trade and its links with North East England
Coal
Leg shackles
Wallington Hall photograph
The Abolition of Slavery movement in Britain
The Brookes ship (detail)
An Abstract…1791
Abolition of the Slave Trade stamps
Modern Incidence of Slavery map
The Abolition of Slavery movement in the North East
Olaudah Equiano engraving
Reverend William Turner painting
The Literary and Philosophical Society photograph
Address ….1831
Earl Grey monument photograph
Reference books included:
'The Story of Slavery' Sarah Coutauld
'Slavery to Freedom' James Walvin
'Hidden Chains' John Charlton.